IALT: reflect on how the world's oldest cat has passed at the age of 24!
To all those animal lovers out there!After just currently reading an article I've realised and just been informed that the world's oldest cat has died at age of 24. They say that it was about only a month ago, that Poppy, turned 24 and was recognised by Guinness World Records. The average age for a cat is 15 but Poppy lived an unusually long time. If she was a human she would have been living around 114 human years. Poppy's owner Jacqui said: "We knew she was old but it's still very upsetting". And that is very understandable! Having a cat that can last, or live up to longer than it's species is very unusual and also one of a kind.
For Poppy's 24th Cat Years Birthday Celebration her owner designed her a cat eatable cake, with candles celebrating the length of her life!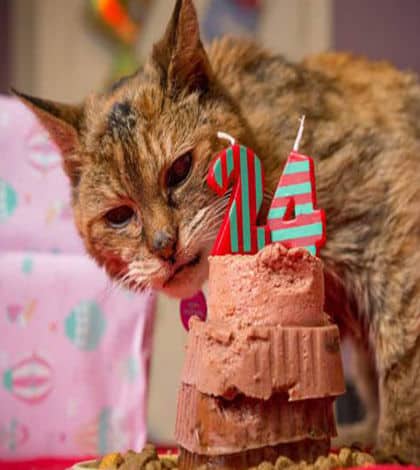 After hearing about this story it makes me think about how long my cat may live for? Honestly, one reason why I don't want a lot of animals is because with my family with a dog, to a cat its always a sad death! But I find my passion for loving dogs, and animals to strong for my passion of protecting my feeling from getting hurt!
How do you feel about losing an animal?
Please leave a comment below! Remember to leave feedback or feedforward, for me to get back to you ASAP!
Anyways, thanks for viewing... stay tuned for more ongoing future blog posts and enjoy the rest of your day/night!