IALT: practice on deeply describing an article that I have read about.
Why is it that I think that this world has just become more cruel? Is it because I've just found their was a competition for the world's ugliest dog? Or is it because not are humans being misunderstood and mistreated but now animals too? In this article states a dog by the name of Martha has been entered in the world's most ugliest competition, and has came first place which is something people find interest and entertaining. Martha, which was the winner of this competition was apparently nearly blind but after her owner Shirley Zindler went through many surgeries in keeping his sight great it was a huge success. Every dog is different through appearance, gender, behavior and attitude, but isn't that what makes a human or an animal them! There were judges on the top 3 ugliest dogs in the world which as you know Martha settled in for 1st place, but a

16-year-old Brussels Griffon-pug mix, Moe came in 2nd place, along with

a 14-year-old Chinese Crested-Harke mix which in the end made 3rd place.
My main point is for my statement to be heard, loud and clear! People may have their own personal reasons for entertaining, but I will stand down until my point has been heard and understood. As I was summarizing this article into my own words I've been able to not just think of these dogs as animals, but as humans. Just hearing the fact that people would actually take their dog into nasty, unkind, and selfish competitions like this for money just proves whether they are proud of their dog's differences or not. But though I have my disagreements, doesn't everyone? As a owner of a animal you should treat them with respect, with the way you are treating someone, or something imagine if you would like it if you were in their position! Which is something I think about before summarizing articles like this.
Martha - Overall Winner of the World's Ugliest Dog Competition!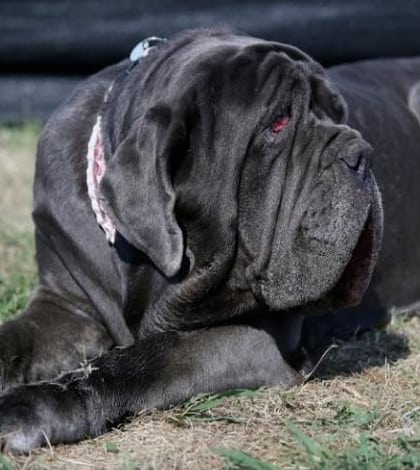 My next steps in learning about this topic for next time is to create more. For example maybe creating a movie, or using a DLO to show my perspective in other ways could hook my audience, and more viewers which is something I could and will be looking forward in completing next time....!!!
If I were to summarise this article differently I would do the same thing I have currently mentioned in my next steps in my learning. I also would like to find other people's views and perspectives on these types of articles. & not just using my friends, teachers, or peers but maybe family members, and new peers and friends of mine.
But not only would I like to use these people's perspectives and views as I have mentioned but also the readers of my blog.. So what do you think?
Please drop down below and leave me some feedback, and feedforward behind.