IALT: talk about a new record I developed by name of the "World's Largest Family Reunion".
Who knew a family reunion or gathering could fit up to 851 years back, and over 500 people? Well, I did because after about a new news article it has come to my attention that there is a record for it. The lucky family was located in China! The so called "Ren" family were recognized in a family, fathering in the close by village of Shishe which is also in the Eastern Province of Zhejiang. The family's root go back to a shocking 851 years as I had mentioned earlier in this text. A but shopping 7 different generations of this family showed up at the reunion, which wouldn't be possible without the family gathering. The purpose of this gathering was for a purposeful family image! Which would be marked as a new family record. But apparently the scary thing is... that the family was able to track down up to 2,000 living descants of the family as they were just updating family records!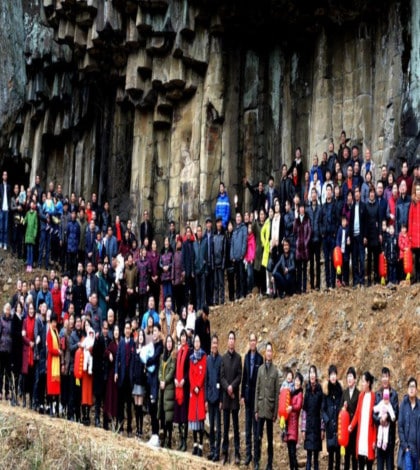 I wonder who would be the next family record?
Honestly, I would love for me and my family to accomplish or reach a huge successful milestone in life like this family has! I would be a great historic family moment to live, and also another great family memory to mark in our family book!
Do you have a big family, & Would you be able to out do this family?
Please leave a comment below! & also thanks for the viewing! 😌