IALT: respect and read about more based on the Maori language/culture.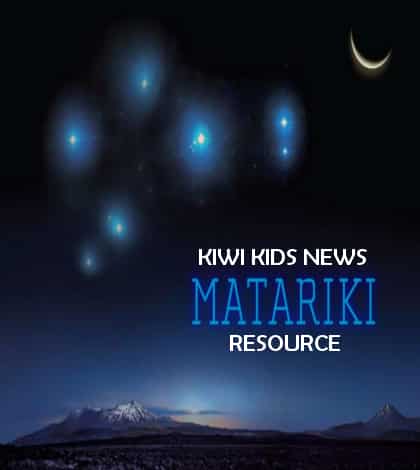 This week is the week known as Matariki and marks the beginning of the Maori New Year 2017. Matariki is the name of the Pleiades star cluster and the season's first rising in either late May or early June, which has been recognized as the beginning of the Maori new year. They have put together some resources especially for Matariki and if you would like to view it yourself feel free to CLICK HERE for cool resources and videos based upon, and related to Matariki. With Matariki traditionally, it was a time for remembering the dead, along with celebrating new life. But in the 21st century, observing Matariki has become popular, known, and once again famous. From nearly forgetting all about it to all the Heaven-bound kites, moving onto the hot-air balloons and last but not least the fireworks which help mark the occasion Matariki.
Though I am not from the Maori culture myself, I do my respects for this culture as I should have towards any! & I do hope to celebrate the Maori New Year, though I am not a bit of this beautiful language and culture itself.
Related to this topic, my next step is learning is to develop how Matariki could be known as being relational to me and my culture, along with my education also! Not only is it about celebrating in my eyes but thinking about the new opportunities and doors than can be opened for you in your future!
If I had to name one thing that really challenged me in doing, or completing this task it would have to be finding more information about this. For example as I did research on this I wanted to gain and take in more therefore, I thought about how it could relate to my culture and I'm in a bit of a struggle so...
Though, if you would like to read the original written content before I summarized it into my own words please CLICK HERE!
Please drop below, a helpful positive comment for me to use in my future!