IALT: extend my knowledge on topics or articles related to Rugby!
Today I've read an article about how the Palmerston North school broke the record for strumming on the field. The previous record before Palmerston North was by the Japanese town of Fukuroi in 1565.

However, contenders from Ireland have beaten that total and though their effort has not yet been recognised by Guinness they may have a shining chance in the future. Which means t

hat meant Palmerston North's shocking effort had put them into the top 1739 people in order to take out top spot. And i

n the end, 1758 people packed down, facing one another in two rows of two lines apiece, and engaged for around about five seconds – smashing the existing record, and likely similar to what the Irish attempted.

The participation affected children from local schools therefore causing for them to join as soldiers, with teachers, and locals! Even 30 or so Lions fans who made the trip up especially to take part.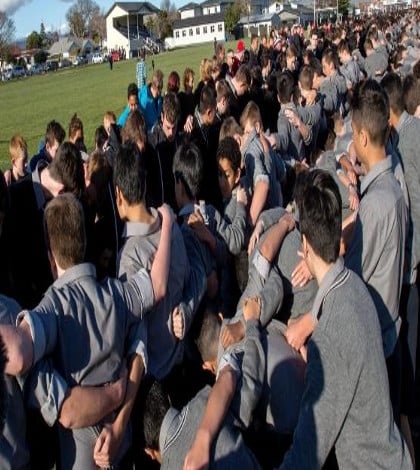 After reading about this article related to Rugby (Sport) that I don't have a lot for knowledge about in my view my next steps in learning from this to even read, and research things about you dislike! I've been able to develop an like of Rugby as I have researched things about it, and as I have I have discovered common interests and things I have with the sport.
My main challenge with this was understanding the so called Rugby Language. I had such small knowledge on the scrum but after properly understanding this I have gained more combined, knowledge on Rugby and the scrum.
For access in reading the original content please click here...
What is your perspective, or your view on this reflection? Do you have any learning tips for me to work on personally?
Please leave a helpful, and positive education comment down below.