IALT: explain how what we thought was an innocent High School Musical innocent is being investigated.
The High School Musical actress Vanessa Hudgens and her boyfriend, Austin Butler, were under investigation by the federal government after their Valentine's Day celebrations backfired. The pair had been investigated for defacing a prized possession in Arizona's Coconino National Forest after they etched their names into a rock formation. Vanessa had shared a picture of the words Austin + Vanessa on Instagram for her 15.7 million followers to see. Unfortunately the photo also caught the attention of the National Forest Service. Federal law prohibits anyone from "damaging natural surfaces or property in the United States. In the past Vanessa and Austin would have been facing up to $5000 in fines and/or 6 months in jail!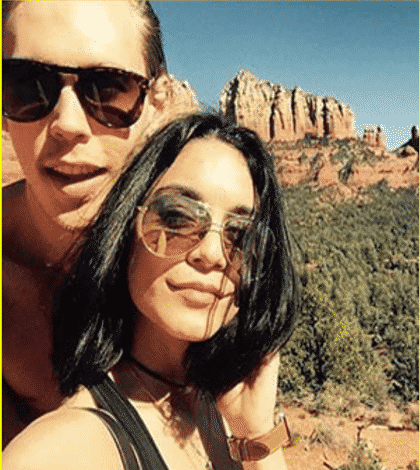 I found this very shocking but luckily I wanted to talk write about an article in the past! The reason for this isn't to just talk about what they could be going through currently, but what they had been going through.
My next step is to find more celebrities that have been through things like this! And by finding more celebrity comes with comparing, and finding more knowledge.
What are your thoughts on this past article? And also how do you think I could improve more in my learning journey!
Please leave a comment down below for me to view and use in the future.
Many Thanks....