IALT: extend my knowledge on the New Zealand boats.
After the 16 year wait for the Sir Peter Blake's boat arrival it has finally returned home, Aotearoa New Zealand. Sir Peter Blake's boat Seamaster is known to be the Tara which will be provided for you in the photo below. Sir Peter was shot and killed on the Seamaster by the pirates on the Amazon River in late 2001! Sir Peter has died at the age of 53. As this violence was currently happening a lot was at risk from regions to people's lives. Now that it's name is Tara it was able to make it's way to the Auckland Viaduct over the weekend! Sir Peter was also knighted in the year of 1995, he was one of this country's most celebrated yachtsmen.
As well as winning the Whitbread Round the World Race and Jules Verne Trophy taking victory home, he was also a part of the team who won the America's Cup with 'Black Magic' in 1995 and was also able to successfully defend it during the next series. They say that his lucky red socks which were given to him by his wife, known as Lady Pippa, and was worn during the 1995 campaign have become a symbol of support for New Zealand team.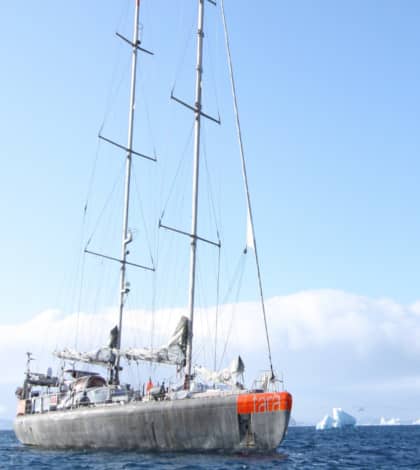 With this my next steps in learning is to develop more in the New Zealand Yacht, or Boat history. Not only will it inform about the country I am currently living in, but also give me the ability to access knowledge and history of other cultures, and countries maybe even my own.
If I were to explain my most difficulty in this task, overall it would have to be reading about this boat. I have had no experince in reading anything like this in my educational and personal past.
But an highlight would have to be finding new information out, and gaining my knowledge on New Zealand's history with their very own famous boats and historical yacht's.
Have you ever had an experince with one of Aotearoa's famous, popular, Boats or Yachts?
For viewers to view and read the original content please click HERE!
Please leave a comment down below, for me to view and use in my next blog posts for my future viewers, readers, and commenters!