IALT: try my best in pronouncing the last word in the Oxford Dictionary.
Have you ever tried to pronounce the last word in the Oxford Dictionary? If No, neither have I! But after reading an article, I've been able to investigate and find the last word in the Oxford Dictionary which is zyzzyva. After trying many times to say this word I has failed in correctly pronouncing it but I hope to become better and better as I gain more practice in pronouncing this word. The last word in the Oxford Dictionary is a noun pronounced zih-zih-zah and also is defined as a genus of tropical weevils in the area of South America and is mainly found near palm trees. You may be wondering what a weevil is while I if you are don't worry because I was asking the same thing to myself! I hadn't believed I had ever heard of an weevil before but after reading more into the article I was able to find out that a weevil is a genuinely small beetle. The most known is a small brown variety or in other words a rice weevil. They say that it is very unlikely of finding an weevil in home, and they also say this was discovered in Brazil in 1992, by the Irish insect studier Thomas Lincoln Casey, who gave it this very unusual, weird, and unique name. Anyways if you would like to have a look on what a zyzzyva is take a look below this text!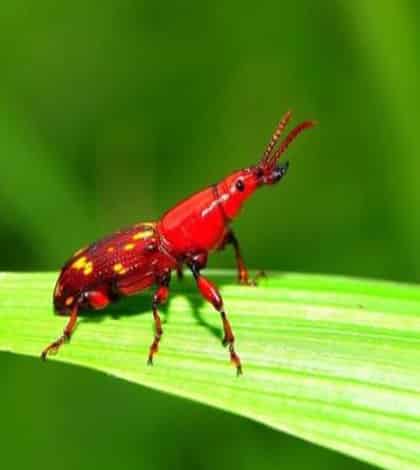 Have a go in trying to pronounce this word for yourself?
What are your difficulties/challenges?
How can you improve more on them?
If I were to talk about my next step in learning it would have to be in asking and finding more answers in the questions I have in relation to this unique insect and also the discoverer of this creature. Some questions I might have would be...
Why is this creature given this name?
Has he discovered any other creature?
What were the hardest parts in this discovery?
And many more questions... But something I did find enjoyable was adding to my knowledge of insects, creatures, and also the Oxford Dictionary. Not only have I learnt a lot more, but now I have something interesting to share with my class, my peers, my teachers, and also my friends and family.
Drop down below, and leave me a comment to get to work on! I look forward in viewing, and using your comments in the future!
A lot of appreciation for viewing... :>